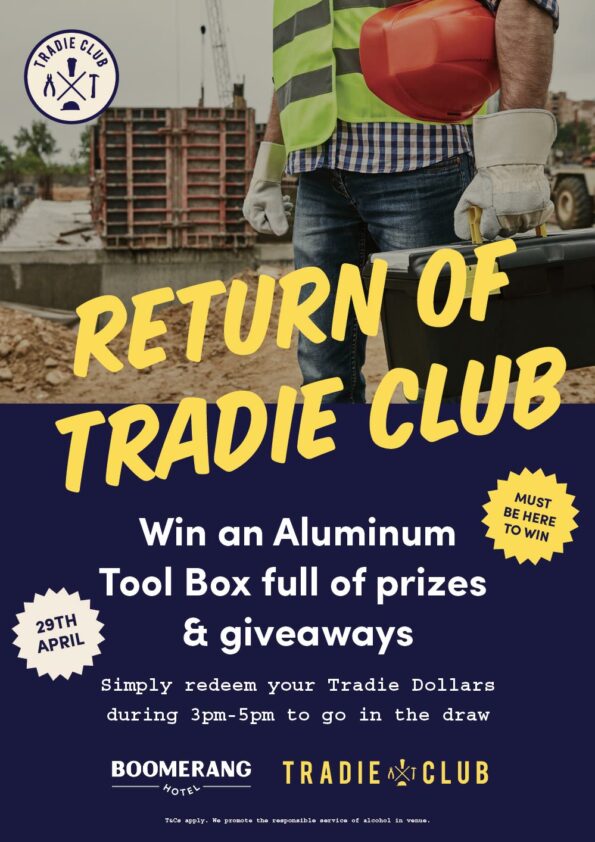 Tradie Club Giveaway
Friday April 29
Calling all tradies!
Tradie Club is back at Boomer and bigger than ever! Get down on Friday April 29 and redeem your tradie dollars for a cold one as we serve up a "Pimp My BBQ" special featuring extra toppings, gourmet snacks and our signature chicken satay skewers on the barbie.
PLUS be there for your chance to win an ALUMINIAM TOOL BOX FILLED WITH PRIZES!
You've gotta be there to to win.
PS. Stick around, we've got live music kicking off in the Sports Bar afterwards to keep the good times rolling!